Smart Sensor for digital thermal management
Marketing
Reading time: 5 minutes
Industrial digitalisation is advancing apace, not least in the area of control cabinet climatisation. In this blog post, you will discover how you – as a small or medium-sized company – can get started with digital thermal management using the IO-Link standard and how you can move your company and products further towards Industry 4.0.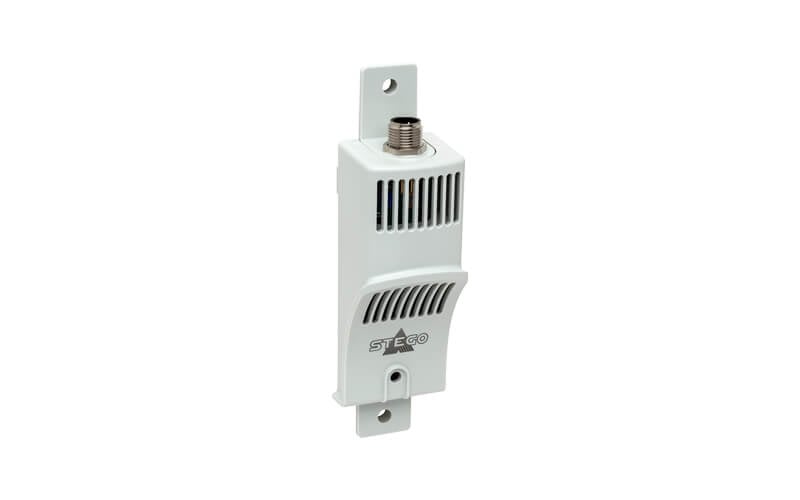 Measuring temperature and humidity digitally
The trend towards digitalisation has now taken hold of all sectors of industrial production. It therefore made sense for us to rethink the concept of thermal management and carry out a digital upgrade with this in mind. The compact Smart Sensor CSS 014 is a flagship product in this regard. It measures the two critical climate parameters of temperature and humidity using digital means and adds value for you as the user in terms of operation and connectivity.
Standing up to condensation
In control cabinets, there's one never-ending task: preventing condensation at all costs. This is because condensation causes corrosion, leading to the failure of components. Efficient measurement of temperature and humidity inside the control cabinet is still the most important factor when it comes to preventing condensation. But what can the CSS 014 actually do? It measures ambient temperatures ranging between -40 and +80°C with a high degree of sensitivity, while providing data about relative humidity values ranging between 0 and 100% RH at the same time. And it does this digitally – using the IO-Link protocol.
IO-Link: helping you get started with digitalisation
"We chose IO-Link carefully because we believe this standard is going to become more widely established within the processing industry. That's why it's the right choice to help us get started in the digital world." That's how Peter Witsch, Head of Development at STEGO, summarises the reasoning behind choosing IO-Link as a communications protocol. With the help of IO-Link, the CSS 014 can achieve a level of connectivity and user-friendliness geared towards application in practice.
| | |
| --- | --- |
| For example, the Smart Sensor can easily be configured via interface software on a PC when used in control cabinets and installation spaces. You, as the user, also have the option to configure additional "events" as well as just the switch parameters for temperature and humidity. This is all about providing data that adds value, as that is what allows the Smart Sensor to be adapted to suit specific application scenarios. | |
Adding value digitally with STEGO CONNECT
But we go even further than that – because the trend towards Industry 4.0 and therefore the Industrial Internet of Things (IIoT) is irreversible. Climate control inside control cabinets or in industrial installation spaces in general benefits from digitalisation and also requires software specifically tailored to its intended use.
That's why we created STEGO CONNECT – the intuitive, cross-manufacturer IIoT platform solution for IO-Link devices. As an integrated digitalisation solution, STEGO CONNECT provides quick and easy access to Industry 4.0 applications based on IO-Link carrier technology.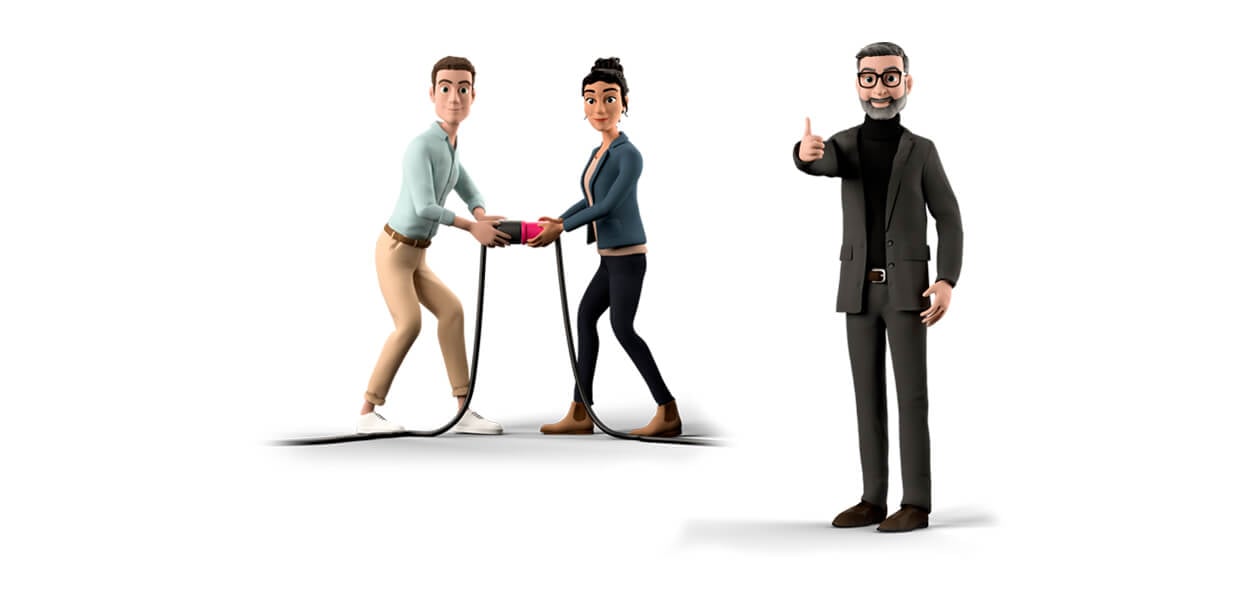 High-performance, integrated features are available for individual automation solutions: cloud connection, device management, data management, edge computing, workflow editing, central parametrisation and configurations, dashboards, alerts and sensor/actuator control. STEGO CONNECT is available as a form of Software-as-a-Service and is specifically optimised to enable easy access for small and medium-sized businesses to the world of Industry 4.0.
CONCLUSION
Digital, smart sensors provide you and your customers with efficient measurements with a high degree of sensitivity, as well as adding practical value in the wider value chain. As an easy-to-use standard for digitalisation, the IO-Link technology enables small and medium-sized businesses to transition seamlessly into the world of Industry 4.0. Using the STEGO CONNECT IIoT platform, you can measure, analyse and control all your thermal management applications.