MARTINA BAUER

+49 791 95058-122

JOBS@STEGO.DE
STEGO Elektrotechnik GmbH
Kolpingstraße 21
74523 Schwäbisch Hall
Germany
Your direct contact
INTERNSHIPS AND FINAL THESIS
Are you currently partway through your degree and looking for an innovative company where you can gain valuable experience as part of a practical semester? Or are you looking for a partner for your final dissertation? If this is you, we'd be delighted to help you!
Careers
Discover fantastic opportunities for your future!
At STEGO, you will experience first-hand what it means to put the theoretical knowledge from your degree into practice or successfully complete your dissertation with the assistance of experts from an international company. Here you will find an innovative environment that will help you get off to an outstanding start in your career.
Practical semester
At STEGO, you gain practical experience at an innovative company with a modern culture of ideas. Here, you can expand on the fundamental knowledge gained in your degree while making an active contribution – because learning by doing gives you the best insights for your future. You can look forward to an open environment full of input.
Final dissertation
Your diploma, bachelor or master thesis should lead to the successful completion of your studies so you can get your career off to the best possible start. Take advantage of the opportunity to discuss your dissertation topic with our team of experts and have them help you to develop it!
internships and final thesis
Current vacancies
Here can will find the positions that we currently have available for undergraduates. Click on the respective position to get more detailed information about the internship semester or thesis and to apply directly online. We're looking forward to receiving your application!
Quotes
Quotes from our students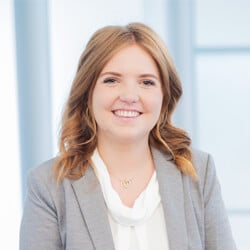 Nadine Ammon
Marketing
I started my study programme here because I wanted to be part of a small company where I matter and can get insights into many different sectors. At STEGO, you're not just a number. They really make you feel welcome here.
At STEGO, you find your place in the team and feel super uplifted. Everybody knows each other, everything is very informal and the company management is also very approachable and open to questions and suggestions.